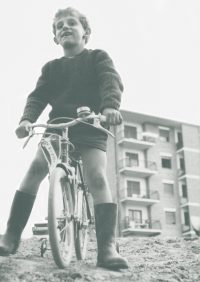 I'm a web and graphic designer original from Turin (Italy). I have been living in Cape Town since 2003, and from 2017 I became also South African citizen.
I currently divide my time almost equally between designing and managing co-design and participatory design projects, with a personal definite preference for the latter. I enjoy embracing challenges and see how good design can improve people's lives.
While in Italy he worked in the non-profit sector for over 15 years, gaining substantial experience in delivering communication products such as documentaries, magazines and multimedia exhibitions. In South Africa, after a stint as project manager for an international NGO assisting refugees and migrants, I start to work on graphic design and communication activities.
I'm involved in community-driven civic participation project in various civics association and NPO including Friends of Trafalgar Park, Friends of Thandolwethu, Woodstock Residents Association and the Civic Actions for Public Participation Network.